By Bob Gray
Working at the Midcoast Youth Center and Skatepark continues to be a very exciting and rewarding experience. I've had the pleasure of supporting both high school and middle school students at MYC during distance learning days. There is great value in the opportunity for students to have face-to-face interactions with their peers and with the supportive adults here.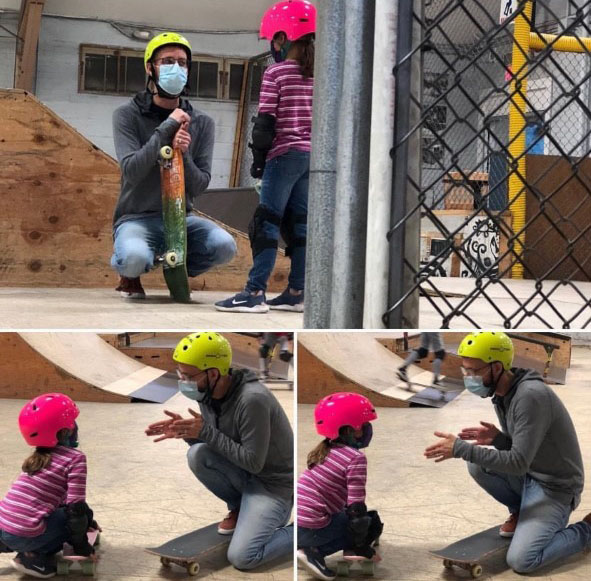 My co-worker and longtime friend Jeremy Harper has joined me in starting a group with some Youth Leaders here. We meet weekly to discuss topics around behavior, communication, and our role as leaders in our community. Such topics include conversations around healthy masculinity, what it means to "be a man," and our role in molding the environment around us. I look forward to continuing these discussions.
I am also very excited about potential changes to the skating area. After meeting with a committee of long-time Maine skaters and BMX riders, we were able to come up with exciting new additions. I expect the changes will generate more interest in MYC and continue to provide a healthy and positive passion for many.
Lastly, I am happy to continue our Half Pipes for Half Pints sessions for 5-10 year-olds every Saturday morning from 10:00 to noon. I join this beginner session to give pointers and lessons to the young riders. Stay tuned for additions to the skatepark, as well as our very own MYC skateboard and merch!