Middle & high school youth served through afterschool programming & internships in 2021.
Youth experiencing homlessness served, ages 5-24, in the 2021-22 school year.
Riders served from throughout Maine, New England & beyond (skateboarding, BMX, scooters, inline skating).
RSU 1 students served through Set for Success, free backpacks, school supplies & more.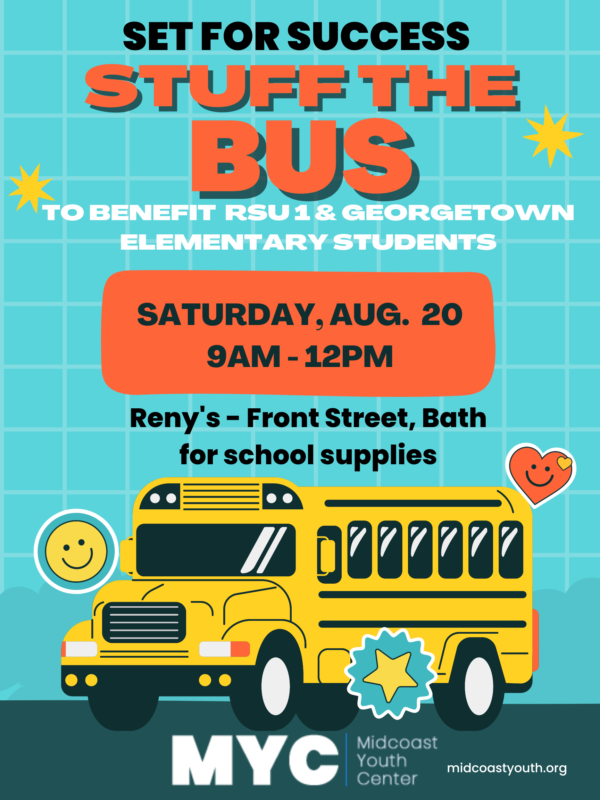 Stuff the Bus for RSU 1 Students!
A Stuff the Bus event to support Midcoast Youth Center's Set for Success will take place from 9 to noon, Saturday, Aug. 20, at Renys in Bath.
Shop for supplies at Renys and help fill the bus with backpacks, pencils, notebooks, calculators, and more. Set for Success distributes for free all the school supplies needed by RSU 1 and Georgetown students grades K-12 in a one-day event to be held from 10 a.m. to 2 p.m. Sunday, Aug. 28, at Morse High School in Bath.
Donate supplies or contribute financially. A donation in any amount ensures every child has what they need for the first day of school. It costs about $50 per student to provide all the supplies that are needed. Volunteers will be on-hand to accept financial donations at the Stuff the Bus event. Visit midcoastyouth.org to contribute online.
"We are very grateful for Renys for welcoming us and supporting students as they prepare for a successful year of learning," Jamie Dorr, executive director of MYC said.
Set for Success, now in its fifth year, has become a back-to-school kickoff for the RSU 1 community. In addition to backpacks and school supplies, kids can get a haircut from a local stylist, manicures, browse clothing, and "surf" the information superhighway to learn more about area organizations that support youth and families.
Maine Working Communities Challenge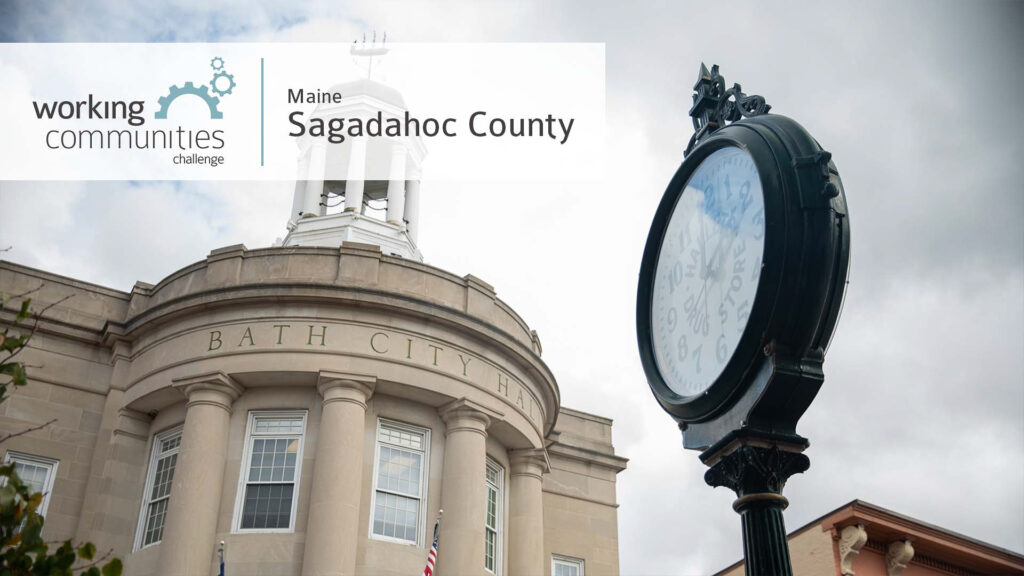 Video Message to Bath Middle School Students - You Matter
To empower Midcoast youth to be healthy, engaged, and resilient, by offering recreation, education & enrichment, leadership & life skills, referrals to mental health support & substance use treatment, and support to youth experiencing housing insecurity.
A suicide-free Midcoast community where the physical and emotional needs of youth are met through comprehensive programming and social services; where youth are inspired and equipped to realize a promising future.