BUILDING HOPE. SAVING LIVES.
Every child, teen, and young adult deserves equitable access to housing, healthcare, support, and opportunities that keep them healthy, engaged, and actively pursuing a future of unlimited possibility. At MYC, we prioritize mental well-being while fostering connection and a sense of belonging, to ensure every youth knows and feels that they matter.
Our Compass Program provides equitable "out-of-school" learning experiences to local middle & high schoolers, ensuring each student feels significant and finds success.
Career Opportunities & Advancing Skills Together is a workforce development program for 16-24 year olds living in Sagadahoc County, Brunswick or Harpswell.
Provides stability to youth experiencing homelessness through a regional network of support in Sagadahoc County, Brunswick & Harpswell
Our Community Navigator will work with you to determine what the most appropriate resources and services are to help you overcome the barriers you are facing.
Life can be tough at times. Come talk with us about what's on your mind: coping with the loss of a loved one, navigating stress at school, or scary stuff in the news. Let's develop new coping strategies and find hope, together.
Free snacks, stuff to take home, homecooked meals 5 nights a week, connections to local food pantries, no one goes hungry at MYC.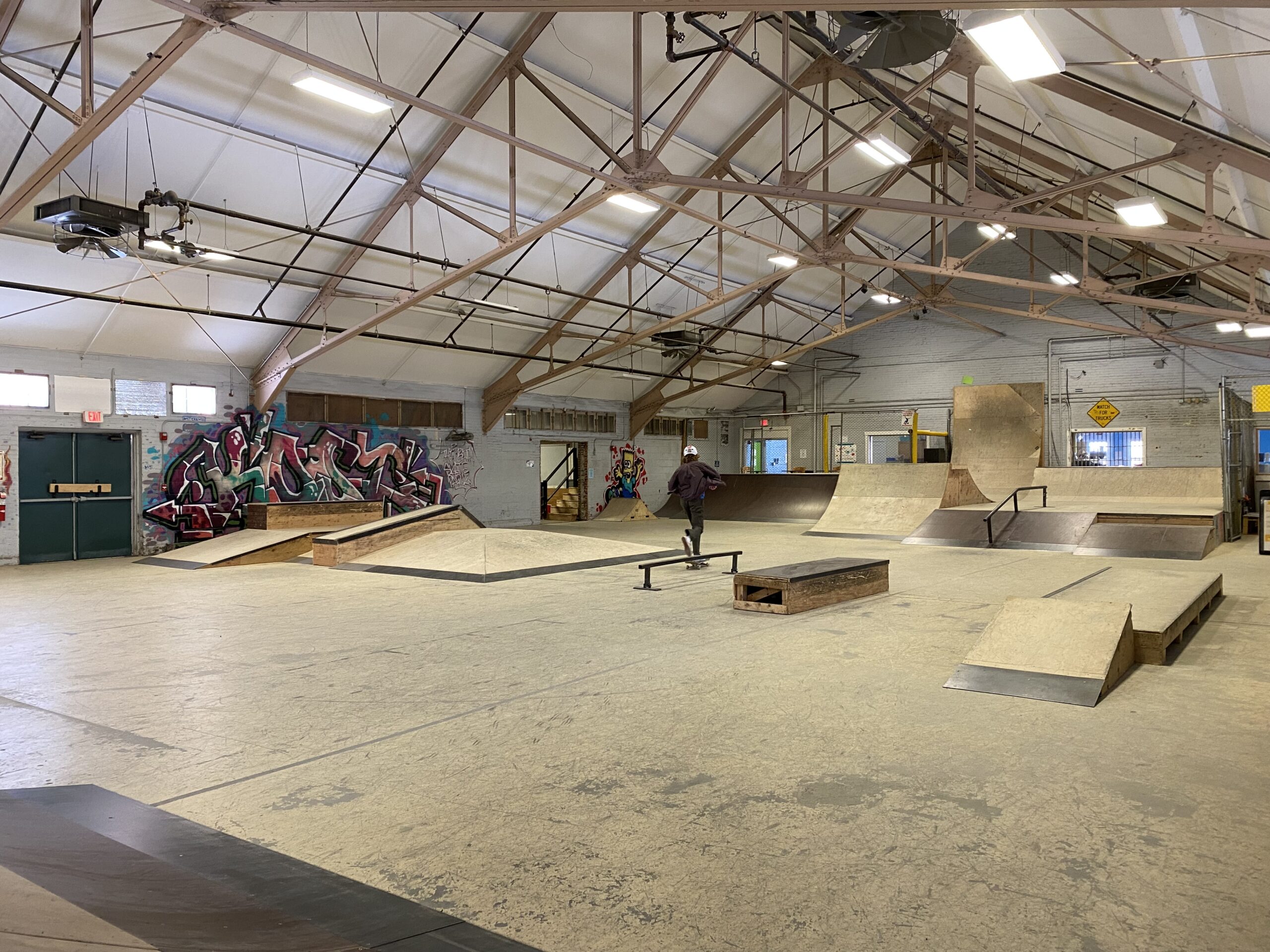 Our Social Enterprise:
Bath Skatepark
The largest indoor skatepark in Maine, our skatepark offers over 6,000 square feet for skateboarding, inline skates, scooters & BMX.
Your session fees support programs in the adjoining Midcoast Youth Center and provide a variety of employment opportunities for local youth.
Maine Working Communities
The Working Communities Challenge advances local collaborative efforts that build strong, healthy economies and communities in Maine's rural towns, regions, and smaller cities. Launched in 2020, the initiative supports local teams working together to improve economic outcomes for all people in Maine's towns, cities, and rural communities.
WCC teams address economic growth and reduce inequity of opportunity tied to race, ethnicity, and other aspects of identity and background. We are part of the Sagadahoc County WCC Team.
This unique three-year grant competition is supported by the Federal Reserve Bank of Boston, the State of Maine, national and local philanthropy, and private sector employers.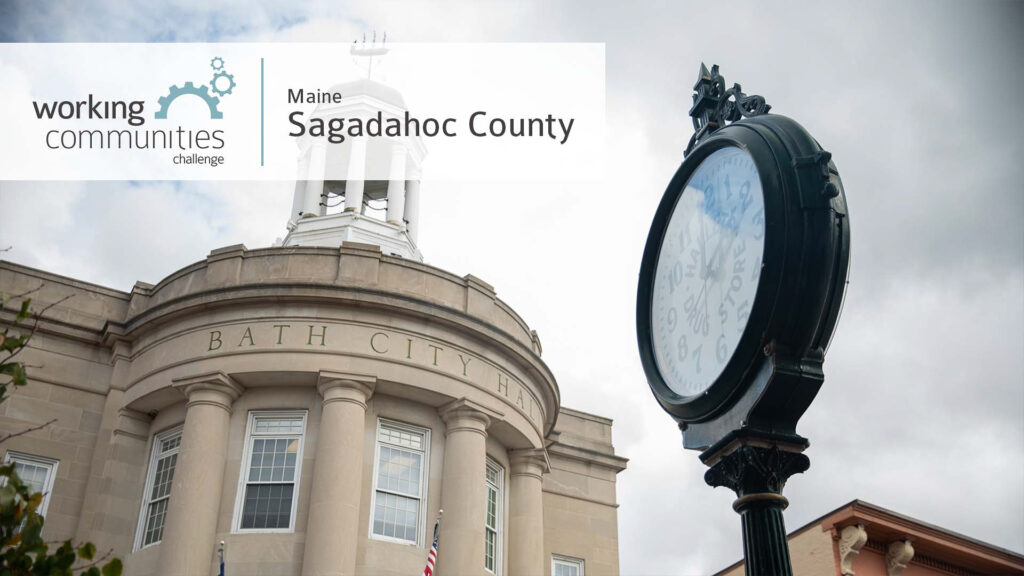 Improve Youth Mental Health this Giving Tuesday!
The first snowfall of the year brings excitement and joy to children across New England, when school has been cancelled and the world seems to slow down as neighbors shovel out from under the fresh snow. Bundled up in snow pants, boots, and winter gear, kids stay outside for hours building forts, making snowmen, and…
Connection and belonging begin here
From the Executive Director The holiday season brings a time to reflect upon the year. Things you did or didn't do. Successes and failures. The things you're thankful for and those you wish you could change. This year, as I look back, I am profoundly grateful for our dedicated staff and volunteers, our committed…
Building strength: Addressing mental health challenges among Maine youth
Schools, mental health experts and students themselves are working to address 'heartbreaking' rates of suicide and depression among youth. BY ROSE LUNDY | OCTOBER 16, 2022 posted on The Maine Monitor In the main hallway of Mt. Ararat High School in Topsham, a large paper eagle with colorful feathers stretches across the wall. On each feather, students have…
To empower Midcoast youth to be healthy, engaged, and resilient, by offering recreation, education & enrichment, leadership & life skills, referrals to mental health support & substance use treatment, and support to youth experiencing housing insecurity.
Video Message to Bath Middle School Students - You Matter
A suicide-free Midcoast community where the physical and emotional needs of youth are met through comprehensive programming and social services; where youth are inspired and equipped to realize a promising future.