Youth Experiencing Homelessness
Merrymeeting Support Collaborative for Youth Experiencing Homelessness
Donna Verhoeven, Youth Outreach Coordinator, works with children and youth up to age 24 experiencing homelessness in Sagadahoc County, Brunswick & Harpswell. With office hours at Midcoast Youth Center, and various schools within RSU 1 and MSAD 75, Donna assists youth with:
Educational support for full access to public school
Attendance at school academic meetings
Help with employment opportunity searches
Youth and family-driven case management goals
Assistance with applications for employment, college, MaineCare and more
Support in court proceedings
Assistance accessing basic needs: clothing, food, toiletries, mental health care, medical care, dental care
Transportation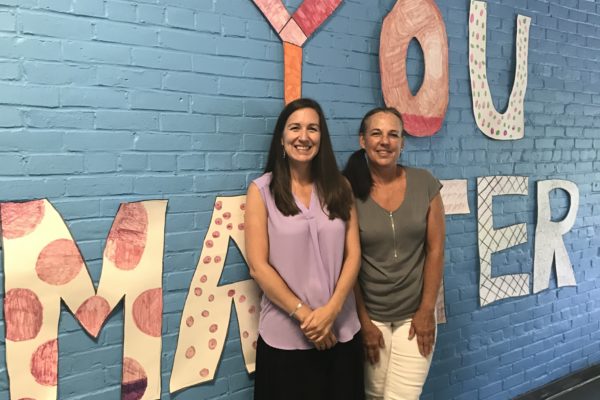 Jamie Dorr (left) and Donna Verhoeven (right)
We are Here to Support YOU
For more information about any inquiries regarding the McKinney-Vento or Merrymeeting Project opportunities, please contact Donna at (207)-751-5738
McKinney-Vento Act
The federal McKinney-Vento Act serves to protect children's' educational rights during times of housing insecurity. Eligible youth are entitled to opportunities to eliminate barriers to their education.
Child's Rights Under the McKinney-Vento Act:
Free public education
Immediate enrollment into school
Enrollment at your school of origin
Transportation to and from school
School nutrition programs, including free and reduced lunch
You are eligible for the McKinney-Vento service if you live in any of the following situations:
Emergency or transitional shelters
Sharing the housing of other persons due to loss of housing, economic hardship, etc.
Cars, parks, public spaces, substandard housing, abandoned buildings, or similar settings
Motels, hotels, trailer parks, or camping grounds due to the lack of alternative adequate housing
Are not in the custody of your parents or guardians