STUDENT SPOTLIGHT:QUINN FEENEY
Posted on February 9, 2021
How Much I Love the Skate Park
By Quinn Feeney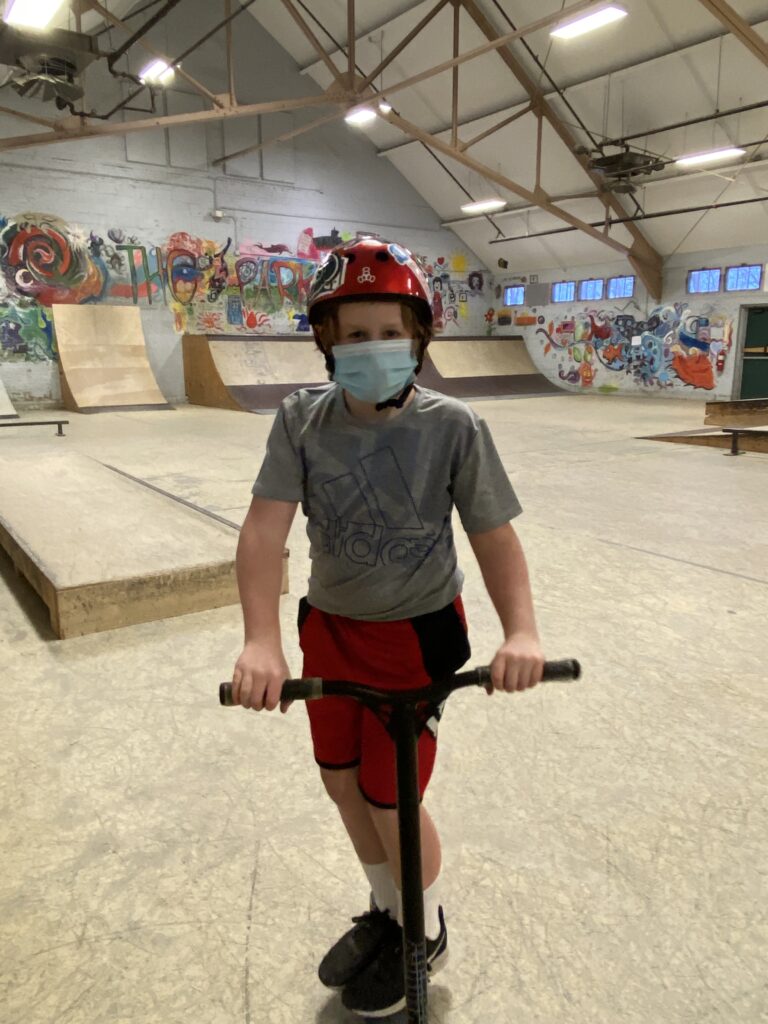 I am Quinn and I am in fourth grade. I discovered the skatepark when my mom and I moved to Bath this year. In July, I started going to the Bath Skate Park and Midcoast Youth Center.
Midcoast Youth Center is a help to the community. They provide food and dinners for those who need or want it. They also have a safe place for teens to hang out and they are also a skate park. I love to skate there. You can scooter, skateboard, or BMX bike there. So fun! I never knew until I started going there that I like scooting and BMX biking. Now I am eager to go there after school.
The staff does remote learning at the Youth Center and teaches kids. There is a pool table and other games. They sell food and drinks and other gear for your skateboard or scooter such as trucks, wheels, helmets, and decks, and even rental scooters.
Kids are allowed to use MYC tools to work on their skateboard and scooter. You can use your bike in the building, too, if there is room, and there is also a pump track outside! There are so many nice people that go there. Bobby, Jamie and Jer work there and are very kind to kids. All the kids are friendly, and I have met some kids there who are really nice and encouraging.
I'm Quinn and I love the skate park!